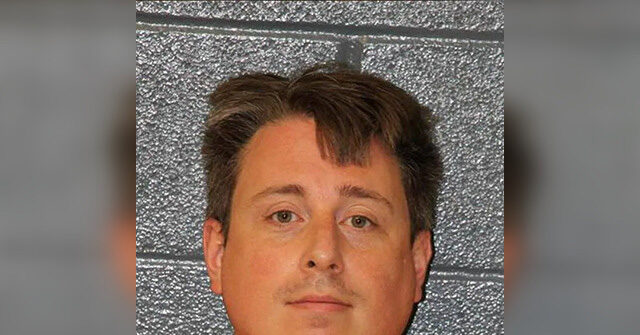 A child psychiatrist in Charlotte, North Carolina, used artificial intelligence (AI) to make child porn, and he is now facing the consequences.
In a press release Wednesday, the United States Attorney's Office Western District of North Carolina announced 41-year-old David Tatum will spend the next 40 years behind bars, then 30 years of supervised release for the sexual exploitation of a minor and the AI-generated child porn.
An image shows the psychiatrist:
North Carolina child psychiatrist hit with 40 years for filming minors, using AI to make child porn: 'inconceivable' https://t.co/VGWIDn3fiE pic.twitter.com/o7fcMxlEvD

— New York Post (@nypost) November 12, 2023
He must also pay restitution. Once he is released from prison, Tatum must register as a sex offender wherever he finds work and chooses to live.
The attorney's office continued:
According to filed court documents, evidence presented at Tatum's trial and witness testimony, between 2016 to 2021, Tatum possessed images and videos of child pornography. As trial evidence established, in or about July 2016, Tatum secretly recorded a minor while the minor was undressing and showering. A forensic analysis of electronic devices revealed that Tatum produced the video of the minor and possessed it, along with other images and videos of child pornography. According to trial evidence, Tatum made similar surreptitious recordings of others, including of his patient during an outpatient visit who had just turned 18 years old five days before the recording.

Additionally, trial evidence also established that Tatum used AI to digitally alter clothed images of minors making them sexually explicit. Specifically, trial evidence showed that Tatum used a web-based artificial intelligence application to alter images of clothed minors into child pornography. Two of the images Tatum used AI to modify were from a school dance and a photo commemorating the first day of school.
"This is absolutely horrifying. We must continue to fight against child exploitation and ensure that those responsible are held accountable," one social media user wrote in reply to the story.
Top prosecutors in every state across the nation have been asking congressional leaders to take action regarding the problem of AI being a tool for child pornography, the Associated Press (AP) reported September 5.
According to a recent Breitbart News article, a New Jersey high school endured much suffering after AI-generated explicit images of female students were circulated by male peers.
"It is just the latest example of the disastrous consequences of unrestrained AI on American culture," the outlet said.