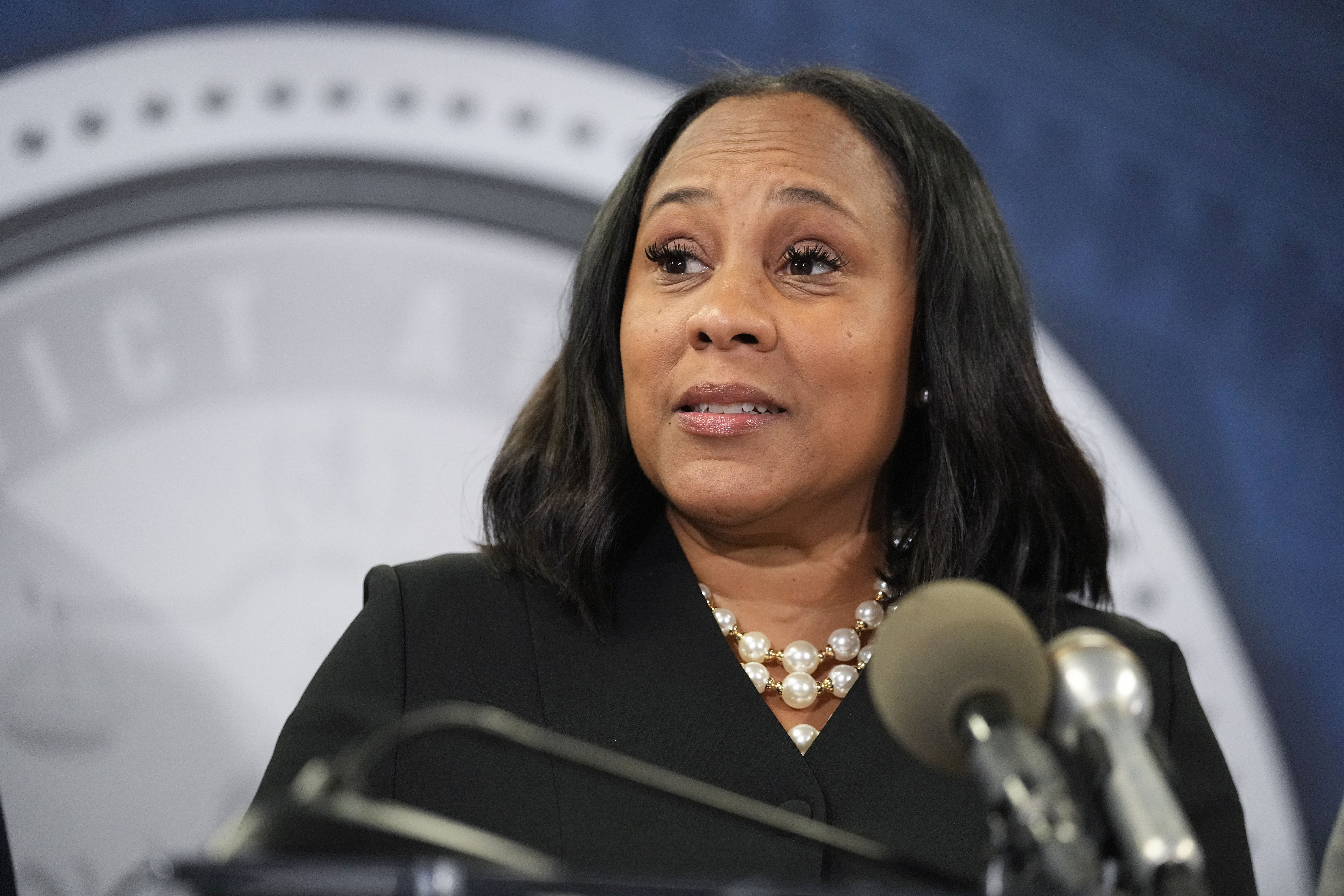 Fulton County District Attorney Fani Willis on Tuesday called a video leak of witness proffers in the election subversion case against former President Donald Trump "disappointing" but not "surprising" — adding that prosecutors have since filed an emergency request for a protective seal.
Willis also said that she believes the trial in the sprawling racketeering case against Trump and 18 codefendants could potentially continue until early 2025, in an interview at a Washington Post global women's summit.
"I believe in that case there will be a trial," Willis said. "I believe the trial will take many months. And I don't expect that we will conclude until the winter or the very early part of 2025."
Alluding to Trump's run for the GOP presidential nomination in 2024, Willis said the election cycle "does not go into the calculus" when it comes to her office's work.
Ted Goodman, a spokesperson for defendant Rudy Giuliani, said Willis' comment about the length of the trial was evidence of an attempt to "keep Donald Trump out of the White House."
"Fani Willis' admittance that this case is going to stretch well past the 2024 Election just further demonstrates how this entire fraudulent case is part of the Democrat Party and permanent Washington political class's attempt to keep Donald Trump out of the White House in 2024," Goodman wrote in an email to POLITICO.
During the interview, Willis said that the source of Monday night's leak of confidential discovery materials featuring defendants Jenna Ellis, Sidney Powell, Kenneth Chesebro and Scott Hall "was absolutely not my office."
Prosecutors' emergency request for a protective seal filed Tuesday said the publication of the videos was "clearly intended to intimidate witnesses."
"The release of these confidential video recordings is clearly intended to intimidate witnesses in this case, subjecting them to harassment and threats prior to trial, constitutes indirect communication about the facts of this case with codefendants and witnesses, and obstructs the administration of justice, in violation of the conditions of release imposed on each defendant."
The language echoed that of an original motion filed Sept. 27.